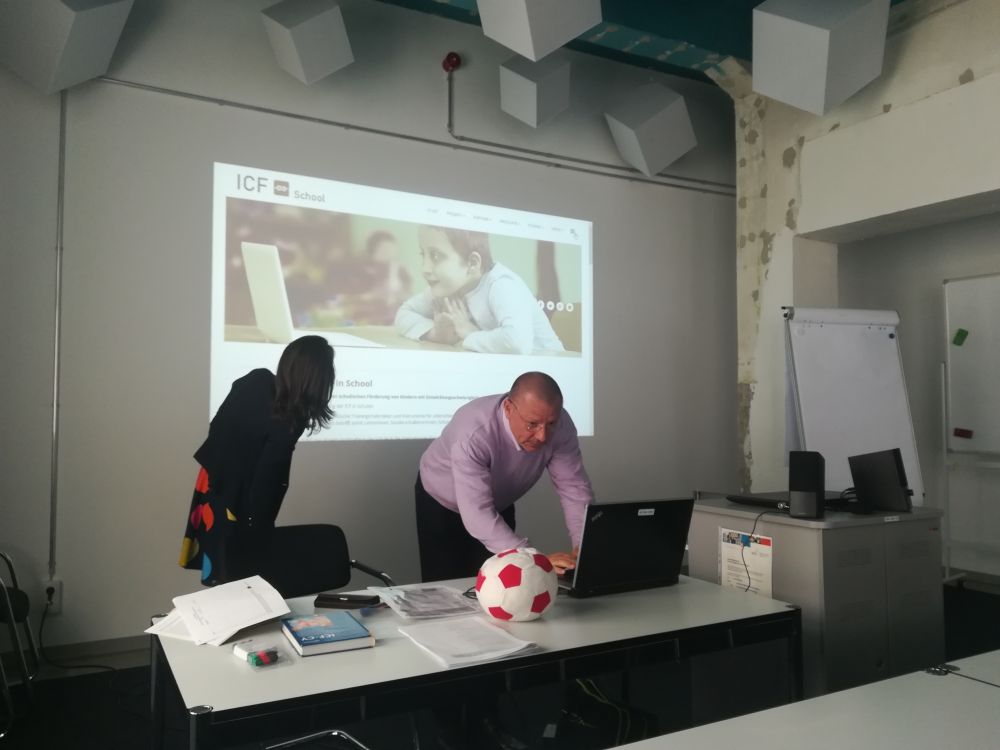 Dissemination at the QM Seminar in Hamburg
A seminar on Quality Management in Early Intervention was held by professor Manfred Pretis, PhD at the Medical School Hamburg (MSH) in Hamburg, Germany, from 8th to 10th April, 2019.  The seminar was organized for a group of MSH students in their final year of studies and it encompassed interesting presentations and debates related to quality in social work.
Professor Pretis informed the students about the 'Common Language in School' project work and activities, as well as the goals and objectives of the project partners related to the use of ICF in schools.