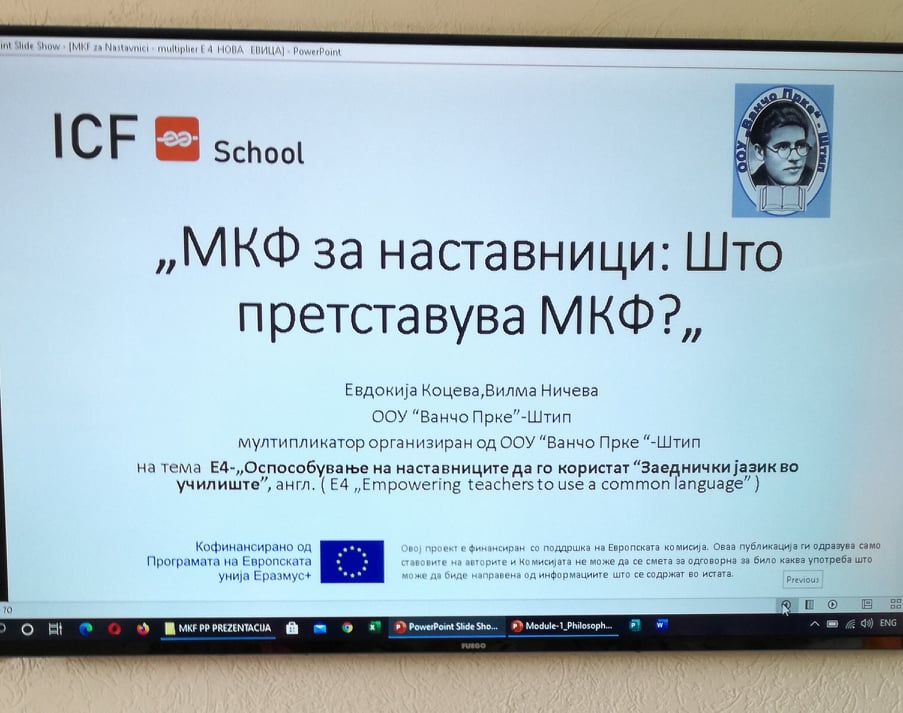 Multiplier Event  E4 in Shtip, N. Macedonia
On May 7, in the  primary school "Vancho Prke", a Multiplier event was realized as part of the project - "A Common Language in School" (E4 "Empowering teachers to use a common language") organized within the project of the EU Erasmus + program, with no. 2018-1-AT01-KA201-039199. The trainers of the event were the English language teacher Evdokija Koceva and the school psychologist Vilma Nicheva.
The event was attended by 30 elementary and middle school  teachers from all primary schools  in Shtip and also teachers from secondary schools in Shtip. All four products from this project were presented at the event. The teachers expressed great interest in the products of the project, as well as readiness and willingness to use  the online  tools from the same products. They think that it will be of great benefit for them in the future.