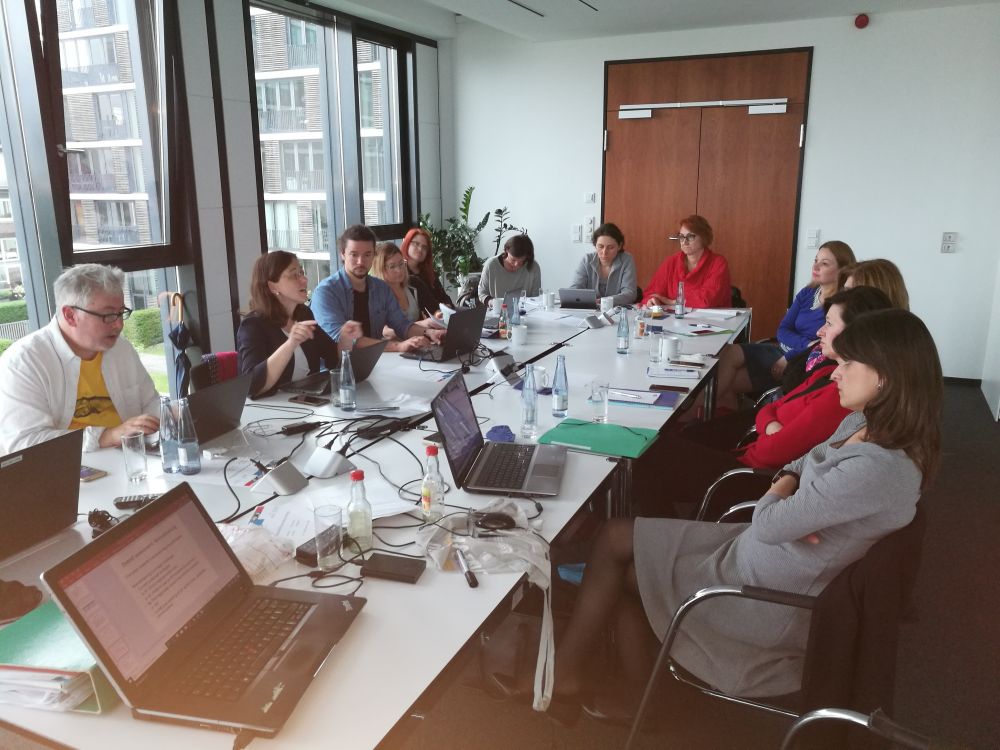 Consortium Meeting Hamburg
2nd project meeting in Hamburg, Germany, May 21st / 22nd, 2019
From may 21st to May 22nd, 2019, our 2nd project consortium meeting took place in Hamburg.
Main focus of the meeting was the status of the products / outputs and the further planning.
Concerning O1, product is finalised.
Concerning O2 and O3 the existing results and software prototypes of the products were presented and discussed.
Concerning O4 theoretical approaches and considerations as well as strategic plannings have been made.
Overall the status of product development is fully on track.