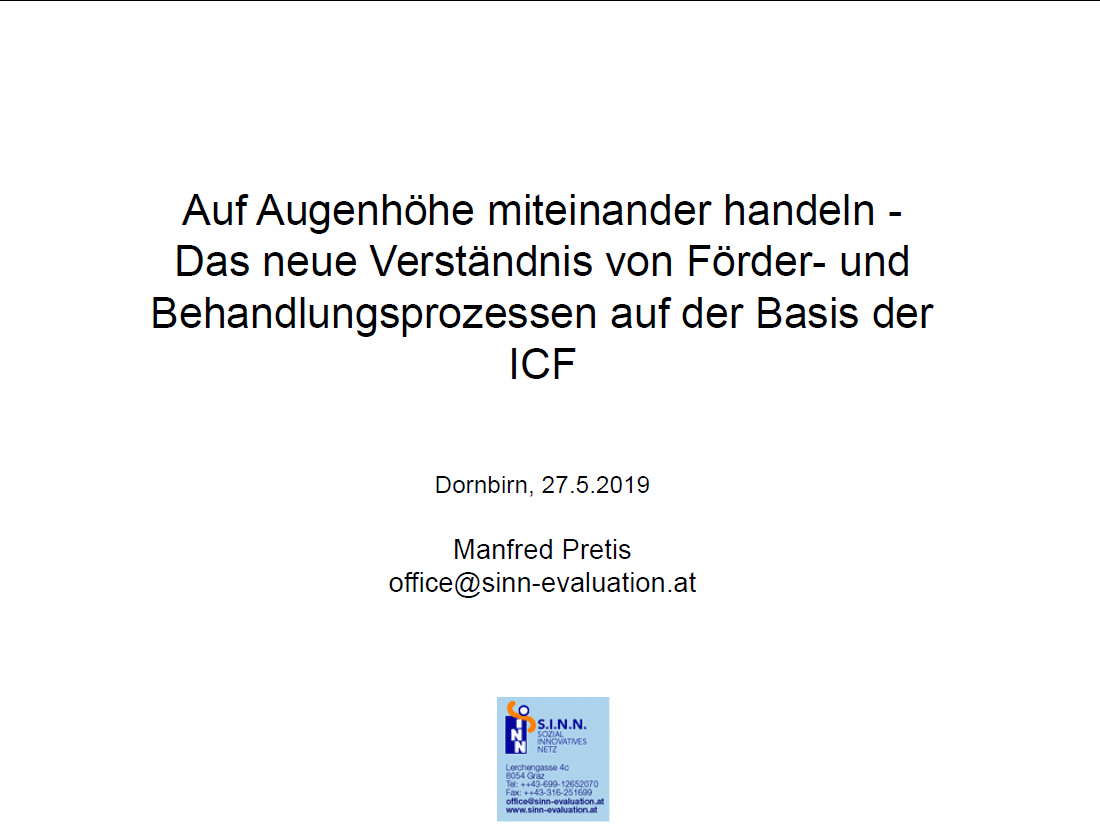 ICF TrainingDay in Dornbirn, 27.5.2019
ICF training Day by Prof. Pretis together with AKS in Dornbirn, Vorarlberg.
On May 27th an ICF Training Day was held in Dornbirn, Vorarlberg together with AKS .
The focus was on development of the ICF implementation strategy for different professional perspectives (early intervention, psychology, therapy scienes etc.) together with the professionals.
AKS implements ICF as common description instrument for their children services.
Manfred Pretis gave an input seminar.
Presentation by Prof. Pretis (in German) is downloadable HERE  !