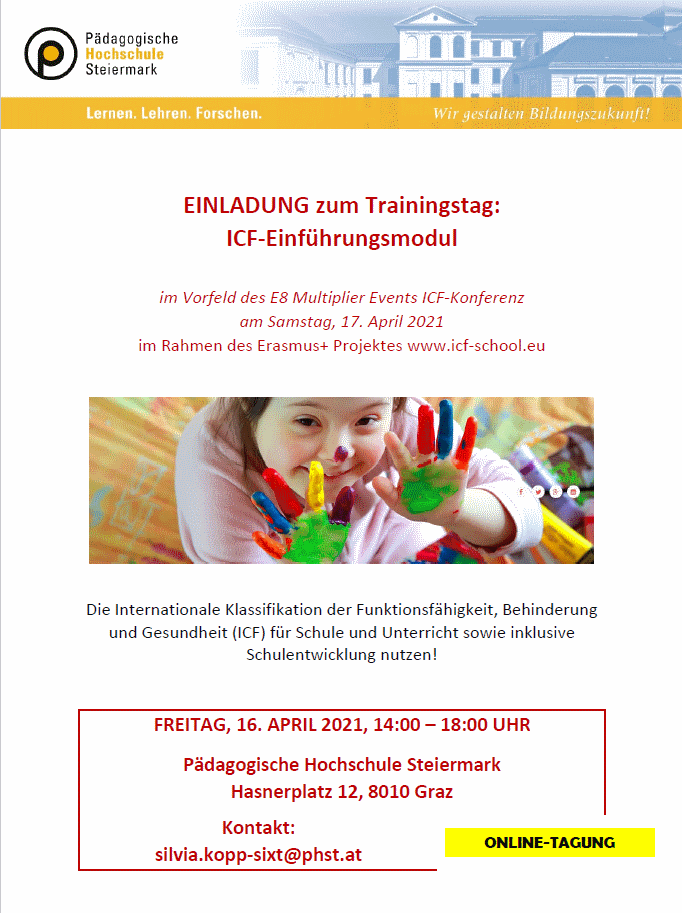 E8 Pre-Conference: Training Day with ICF Introductory Seminar "ICF@School - A common inclusive language"
FRIDAY, APRIL16,  2021, 14:00 – 18:00
Pädagogische Hochschule Steiermark, Hasnerplatz 12, 8010 Graz.
Friday afternoon, in advance of the ICF Conference, we invite you to visit an ICF introductory seminar, held by Dr. manfred Pretis. 
You can download the program including registration information (in German)  HERE .
HERE you get directly to registration.