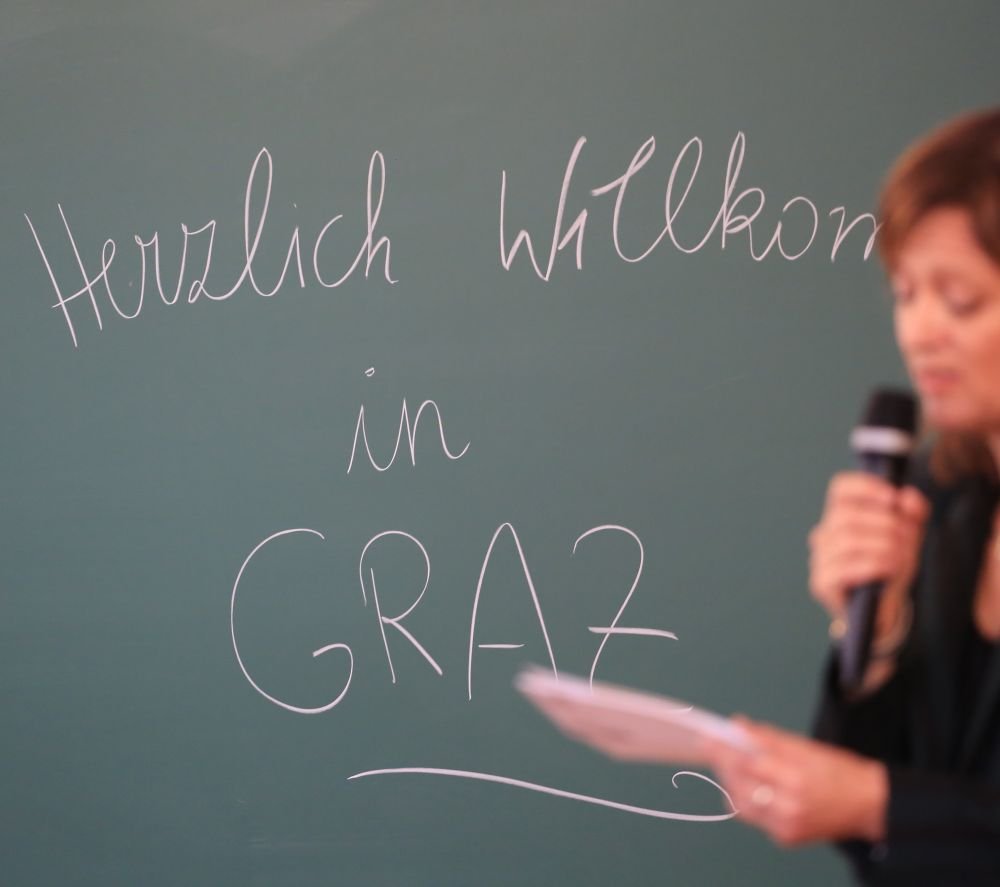 Comenius Association Conference – Education in the 21st Century
The University College of Teacher Education Styria successfully hosted its 18th Come2Graz International Week as part of the annual Comenius Association Autumn Meeting, addressing the topic "Education in the 21st Century" including the "Four Cs" creativity, critical thinking, communication and collaboration, thus promoting Internationalization at home.
Guests from 25 partner institutions in 16 countries were welcomed to the International Week and enjoyed their busy stay, which was enriched by school visits, networking dinners and excursions as well as the celebration of the 30th anniversary of the Comenius Association.
The day of the conference on October 25, opened by Susanne Linhofer, Head of the Institute of Diversity Studies and International Relations, Geneve Laloy, President of the Comenius Association and Elgrid Messner, rector of the University College of Teacher Education Styria, marked the highlight of the informative week. After two impressive keynotes by Prof. Mag. Eva Werner, Rector IMC FH Krems, Austria ("Educate local – think and act global – Internationalization of the curriculum and competence development") and Anna Rurka, President of the Conference of the INGOs of the Council of Europe ("What education do we need to answer democratic challenges of XXI centuries? The Council of Europe standards"), more than 150 participants took part in 15 workshops offered by international lecturers as well as lecturers from the University College of Teacher Education.
Silvia Kopp-Sixt and Katerina Todorova applied for a workshop presenting the philosophy of the ICF, the policies supporting the ICF from a comparative international perspetive promoting inclusive education and the media developed in the project ICF_school für everyday use in schools in various countries. The reactions of the 20 participants representing about 10 countries were overwhelming. After the workshop four requests for translation of the family friendly version in other languages reached the representatives of the project: Dutch, Spanish, French and Czech. Happily we will maintain these starting cooperations and the international dialogue about our project.